Venice in 72 Hours
The European continent is the home to many cities that are perfect to enjoy some quality time with your loved ones and set the mood to enjoy a dreamy couple getaway with loads of charismatic attractions, activities and things to get indulge in. If you have been thinking to have a holiday in one of these cities, the preferred destination to have a budget getaway is be Venice.
Click here
to book, online, a visit to Venice for 72 hours.
An Italian city that is a marvel and features an abundant variety of spellbinding features such as canal ways, historical sites, ample of islands, picturesque lifestyle, incredible gourmet and more, Venice makes a perfect getaway option for a dreamy getaway with more enjoyment and less expenses. So, if can connect with the thought, following are the things you will regret missing whilst you are on a trip to Venice.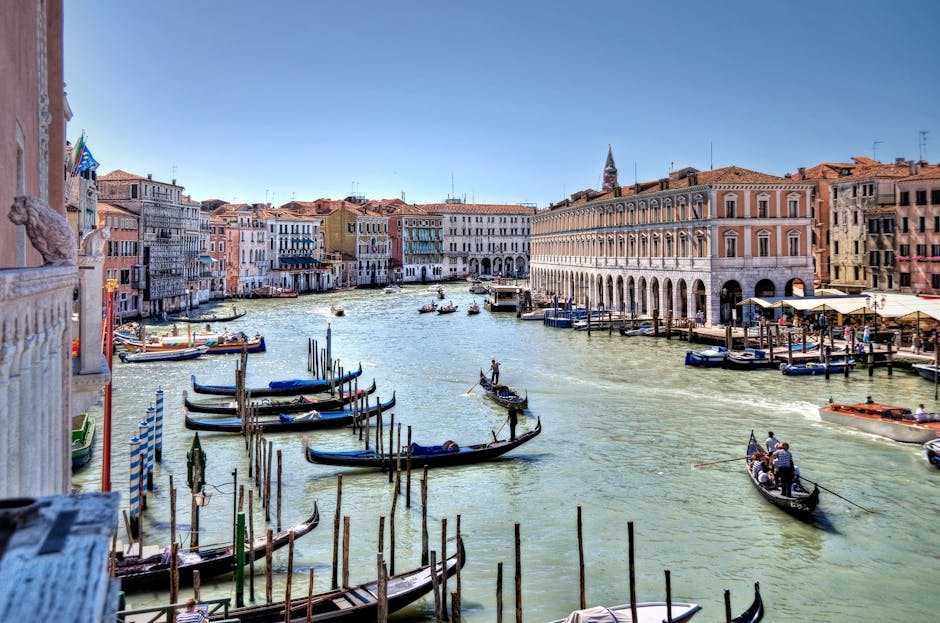 Venice
A Gondola Ride
Always a must. A trip to Venice is simply incomplete if you haven't been on the world famous
gondolas
of Venice. One of the major local transport methods of the city as well as most reputed attraction of the country, gondola rides are the finest and most magnificent experiences you can treasure in Venice.
If you stumble across any elder native of the city and ask them what the relevance of gondolas in the city is, they will simply tell you that the city is meant to be experienced through its waters. An overpriced yet worth every penny experience, gondola ride is the perfect way to set your mood and give you all the lovely moments you can have with your partner in Venice. Needless to say, the spellbinding architecture witnessed through the water ways increases the charm of Venice tenfold.
Burano and Torcello
If you are done riding gondolas but aren't completely satisfied from
boat
rides
, then it's time that you should take an outskirt trip to some of a few famous and bewitching islands around Venice. Take a boat and get going on a journey to visit Torcello and Burano Islands that are nestled close to the charming city of Venice and boasted with the attributes of a whole different world.
At one side, the island of Burano appears to be the dream come true of a photographer where you will find abundant number of colorful houses that are settled in an unusual patter and giving away a splendid experience whereas Torcello island is a typical Venetian city that has a big number of historical sites, religious places and a wide variety of typical Italian features. Exploring these islands will be the most epic experience in your life.
This is s
6 Day Venetian Christmas Cruise for Singles.
Spend Christmas in Venice with an itinerary put together for the single, but not alone, traveller by the Single Holiday Specialists,
Just You
.
St Mark's Square
Saint Mark's Square
is the biggest and finest attraction of Venice, ideally famous for its huge size, collection of small landmarks and incredible diversity with picturesque typical Gothic architecture. Appearing to be like a common room of the city, this plaza consist of touristy sites, wonderful places to sit down and admire the locals and superb attractions like Basilica San Marco, Clock Tower, Correr Museum, Doge's Palace and more.
Visiting here during post noon will give you some hassle as this square is the most crowded attraction of the entire city and people often tend to take their routes from here for easy and quick connectivity. Places like
Basilica San Marco and Doge's Palace
require entry fee and it is advised to make your reservations well in advance to skip the long queues.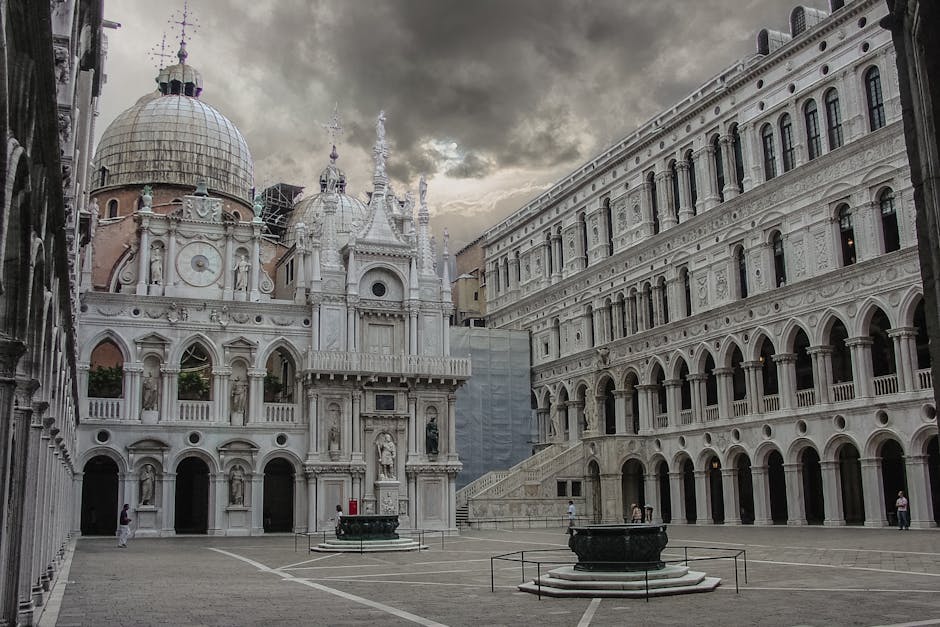 Venice
Markets of Rialto
Established in the 16th century as a fishermen village, this is one of the finest and most reputed open-air markets of the entire Europe and consist of hundreds of shops selling out food supplies. If you have been thinking to have a visit and experience this unique place that is a splendid attraction itself, it is advised to plan your itinerary for this sightseeing between Tuesday to Saturday as the market remains closed on Sunday and Monday.
If you are planning to cook something fresh and delicious in Venice, visiting Rialto Markets is a must to get all the ingredients and meat from the local shops at a reasonable price. Take the route from Grand Canal and visit here and enjoy a spellbinding boat ride at the time of shopping.
Explore
Venice is considered to be one of the safest and understood cities in the world and whether you believe it or not, no matter what route you take, the chances of you being stranded in an unfamiliar place are close to zero.
People often enjoy taking a stroll down the roads of Venice and often enjoy vising new, fresh and unseen places including myriad restaurants, local attractions and more. If you insist, keep a local map with you in your pocket to be on safe side and know your way back home.
Use gondola rides or walk anywhere you want and you will surely come across many unseen or undiscussed attractions such as boatyards, local markets, specialty shops, traditional restaurants and more that are really affordable as compared to other shops close to the biggest attractions.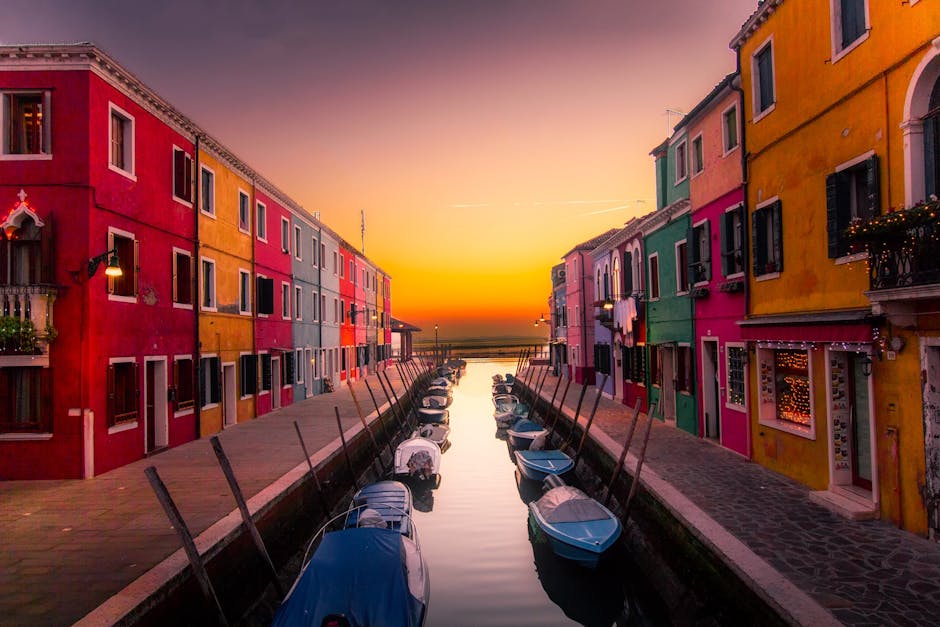 Venice
Venice is among the most remarkable cities that is built on more than 100 islands and has over 400 bridges, nearly 180 canal ways and more than 10 dozens of squares.
TripAdvisor
have put together some great information for your trip to Venice! You want to save money on your trip?
Click Here
to grab the best.
Exploring a city that is extremely diverse, beautiful and have attributes like above surely needs some expertise and you shall be very well versed with it all before booking your flights to Venice and heading towards one of the most reputed couple getaway destinations of Italy.
So, now that you know the most that is necessary, you are all set to enjoy a dreamy, ravishing and tranquilizing getaway experience at the queen of the Adriatic.